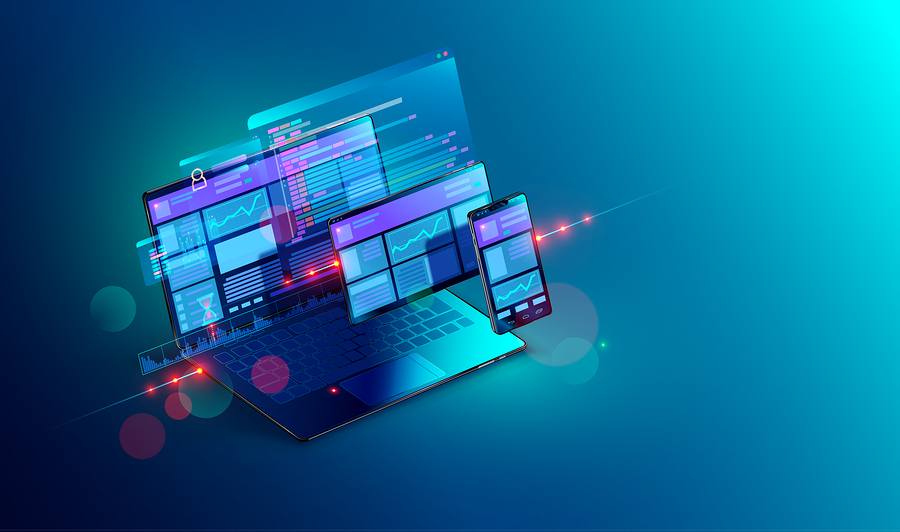 Selecting PLM software is a challenging task. The cost of software and implementation can range from tens of thousands of dollars to millions of dollars, based on company size and project scope.
A time-honored saying comes to play here: time spent up front will lead to cost savings down the road.
Here we present 11 steps to consider when selecting PLM. Some are obvious, some less so, but all are good to review to gain additional insight before you buy.
Create a cross-functional team with representatives of each of the various groups within your organization who will be interacting with the PLM system, plus the IT department or similar members who will be responsible for supporting it from an infrastructure and backup perspective. This team should be empowered to make decisions in choosing the next system.
Develop a list of requirements to validate against various PLM systems you may be considering. At this point in the selection process, try not to be too specific in current processes as you do not want to pigeonhole a vendor in a specific way to accomplish a process when its software may have a better way to accomplish it.  

One way to go about defining requirements is to document user stories, that is, how users actually perform their tasks in the system. For example, engineers need to create Bill of Material data in the system. Not only will these stories be helpful in defining the requirements but can also be useful in the implementation. By defining the generic use cases without getting too specific about the as-is process, the team can focus on the business objective rather than the how-to details.
Ask questions as you focus on your requirements, including: What can be done with out-of-the-box software vs. customizations? Can you get by with out-of-the-box software for certain functionality? How open is the system to customization? Can you expand the system's data model or security model? Does the system integrate with other systems, suppliers and vendors?   
Draft a Request for Information/Request for Proposal (RFI/RFP) based on the requirements identified. It will include functionality requirements, such as, how does the system handle dynamic approvals for an engineering change and IT requirements such as whether the system is supported in the cloud, on premises or both. Other business/implementation questions to include in the RFI/RFP relate to the cost of the software, and cost and time to implement the software. 
Research various PLM vendors. In the market, there are the big PLM players, ERP vendors that have PLM modules built into their ERP systems, and niche players that have PLM systems designed for specific industries or company sizes. Include the vendors of legacy PDM/PLM systems you already have in-house if you are satisfied with their products. You can also hire independent PLM companies that can recommend vendors. From this research, compile a list of the PLM vendors you want to address your RFP/RFI.
Create a short list of two to three vendors. Have the vendors present and prove out their systems relating to their answers. Usually this involves the vendor conducting a demonstration of their software capabilities. Do not accept a "yes, we can do it" answer without the vendor showing how it can be done. In addition to having a live demo, it may make sense to organize a workshop with the vendor to get hands-on access to the software. Usually such a workshop is a paid engagement, but it may prove extremely valuable in the long run and well worth the cost. 
Learn about the implementation. In addition to analyzing whether the software will meet your requirements, spend the time to understand what is involved in implementing it. In many PLM cases, the implementation is what makes or breaks the success of the new PLM system. Do not overlook the implementation process – discuss it and get a thorough understanding of what will be involved. 
— Understand how easy/hard it is to load or migrate legacy data and what is involved to maintain and support the PLM software post-implementation.  
–Look into maintenance and upgrades.
–Make sure an infrastructure assessment is performed to understand the hardware and network requirements the software needs to run on.  
Select the software. Upon gathering all the information, you should be able to decide which is the best software. Your cross functional core team must be involved in the decision. Anticipate that members of the team will have different opinions. That is fine and to be expected. To help make this decision, you may want to come up with a "Scoreboard" that attributes points and weighting factors to various aspects of the decision, such as software price, meeting required functionality, ease of use, ability to configure/customize, IT impact, references/opinions from other customers, the relationship with the vendor and the long-term strategy of the vendor. 
Even with a scoring system, a clear PLM solution may still not be apparent, with various members making strong arguments for different software. I have seen companies take years to make a decision. They become paralyzed by indecision. I would say there is no right or wrong answer. Generally, most PLM software will satisfy a company's needs. Sometimes you just need to go with a gut decision based on these steps. 
In any case, it is essential to secure executive buy-in. Executives should understand the steps taken to research the PLM software and the reasons for picking one. In addition, having executive involvement will be key during the implementation, roll-out and acceptance of the new software.   
Once you select a PLM product, you can work with the vendor on commercial terms (perhaps some of these conversations have been ongoing during the selection process). Many vendors are willing to discount software to close deals. There is nothing wrong in asking what else can be done when it comes to pricing. If no discounts are available, other terms may be negotiated.
As you select the software, consider the vendor a partner. Now is the time to implement the software and make it a success at your company. Picking the software is only half the battle – now you have the software implementation ahead of you which has its own set of dynamics to make it successful. There are good companies out there like xLM Solutions that will work with you and consult, guide and help implement the solution. They can also help you create a good implementation plan and team to successfully implement the software. In addition, see how you and the software vendor can leverage each other. For instance, from your side, work with the PLM vendor to see if there is the opportunity to leverage the vendor's R&D group to understand new functionality that is coming in future releases or receive trial licenses to validate other aspects of the software before purchase. From the vendor side, they will want to leverage your successful implementation in press releases or ask your company to serve as a reference with other prospects.
In conclusion, picking a new or replacing a current PDM/PLM system can be a daunting task. xLM Solutionsis here to help you along the way. We can assist you by:
analyzing your current systems and processes
drafting a good RFI/RFP
making recommendations on vendor selection
helping you implement the system
Contact xLM Solutions if we can be of assistance.