The 3DEXPERIENCE® platform is a total business experience platform, providing software solutions for every group in your organization from engineering to manufacturing to product/portfolio management, marketing and sales and beyond.
With a single, easy-to-use interface, it powers 3D design, analysis, simulation, and business intelligence in a collaborative, interactive environment. It is available on premise and in public or private cloud. Best of all, you can create a unique experience for all of your users and customers.
All of Dassault Systèmes products are based on the 3DEXPERIENCE platform for easy data transfer from one application to the other. For example, CAD data created in CATIA can be easily accessed and manipulated for SIMULIA simulations. ENOVIA is the backbone for the platform providing data governance, data management, engineering change and other PLM functionality.
As true experts in this technology, xLM Solutions provides specialized services and solutions to best implement and configure the 3DEXPERIENCE for your needs. We have developed custom tools and technologies for this platform including:
Our team of experts are ready to talk to you about how 3DEXPERIENCE can help your organization.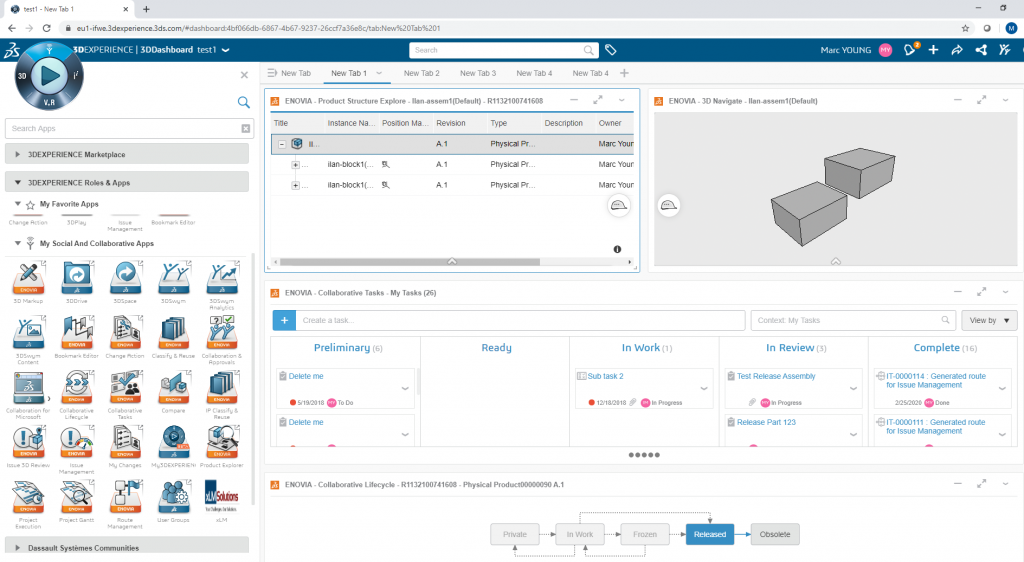 Ensure your PLM Implementation success
Contact xLM Solutions today to speak with our experienced consultants who can provide a roadmap of what to expect and the decisions to be made throughout an implementation. We will help you identify all the key considerations and point out the pitfalls to avoid. By working with experienced professionals, your PLM implementation can be an extremely rewarding and valuable economic decision that will help your business compete and thrive in today's market and beyond.
Whether you are looking for product pricing or to learn more about our services, we are here to help you evaluate the best options for your company.