We're heading west to attend the Aras ACE 2019 conference,
Innovate, Transcend, Realize, April 15 -18, in Phoenix. Let's meet up.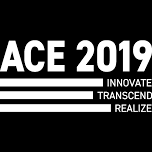 Aras' annual ACE conference looks at ways to solve challenging business issues and set a clear path for digital transformation. It offers presentations from thought leaders, Aras community members, executives, and industry experts designed to fire up digital transformation initiatives.
Our Customer Success Story
I will be joining Michael Kostek and Wes Palmer from our customer LORD Corporation in a presentation entitled Data Migration Perspectives and Lessons Learned on Tuesday, April 16 from 3-3:45 p.m. We'll discuss data migration from three perspectives:
Data migration consultant
Development
Project management
Conference Tracks to Fit Your Needs
The different tracks each day focus on these general areas of interest:
Applications and A&D
Business
Demo
Medical Devices
Technical
Training
Industry Perspectives
We're looking forward to hearing the presentations from Microsoft, General Motors, MIT, Sandia National Laboratories, Huntington Ingalls Industries and Andersen Corporation. As always, it's exciting to learn about what's new and what's next for Aras.
Let's Meet Up
Contact me directly if you would like to schedule time to meet up during the conference. myoung@xlmsolutions.com.