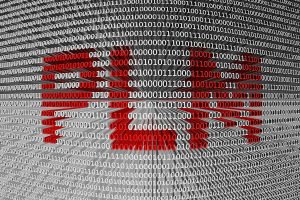 Do you feel like certain industry trends keep popping back from the past, only this time, it is called differently? This and many other aspects of the PLM industry is explored by Ilan Madjar, managing partner of xLM Solutions in a recently published article titled, "Cyclical Trends in PLM—Is PLM Recycling Itself Over and Over?"
While sharing his insights about customization and its importance, Madjar says, "In my view, we should evaluate customizations not by trends in PLM or by PLM software OEMs, but by organizational culture and each business' core DNA." He concludes the customization discussion saying, "My dream would be to see all PLM vendors sitting together and defining a PLM customization and configuration standard so that when customizations are done, they will become mainstream. "
Madjar touches upon Cloud approach and Model-based design while talking about the trends. He says, "SaaS (Software as a Service) in my view, may be a better fit for companies in need of an easy-to-deploy and less costlier maintenance PLM system, where specific customization according to the business' unique DNA is not critical." In the article, he also draws comparisons between maintaining silos of data with best of breed systems vs. an all-encompassing system and single BOM Vs. different BOM.
In short, he truly believes that PLM trends, discussions and methodologies will continue to be recycled or repurposed, both based on PLM technology and the product design and manufacturing market's maturity as well as the evolving market requirements.
To learn about Madjar's views, read the entire article at: https://www.linkedin.com/pulse/cyclical-trends-plm-recycling-itself-over-ilan-madjar
Want to join in the discussion? Have a question or an alternate view? Please leave us a comment or contact us. xLM experts are always eager to engage in a meaningful dialogue!
Short bio of Ilan Madjar:
Ilan Madjar has been implementing PDM/PLM solutions for over 20 years for a wide range of customers across different industries and platforms. Through the years, Ilan has conducted and led teams in many PLM/PDM projects. Ilan not only masters technologies and tools, but developed methodologies based on his PLM implementations experience to excel in such processes. Ilan holds an MBA in Technology and BSc. in Industrial Engineering.