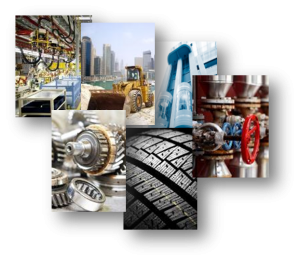 We recently conducted a webinar about 3DEXPERIENCE Single Source for Speed for industrial equipment companies. Here are some of the insights from that webinar.
In our work with leading industrial equipment companies, we have consistently seen a series of trends driving factors required to stimulate growth.
Intelligent Systems – Products are evolving into intelligent systems, often with embedded software. Business operations need to be interconnected and continuously storing, contextualizing and analyzing data to enable quick, fully informed decisions across multiple roles.
Systems Engineering Approach – Manufacturers need to adopt a systems engineering approach to ensure that all aspects of a project, such as work processes, optimization methods, and risk management tools are integrated into the whole.
Data – Data drives the requirement to deploy technology such as hardware sensors, big data analysis, cloud-based software analytics, and visualization technologies.
Connectivity and the IoT – The Internet of Things interconnects everything and everyone in the Outcome Economy. It is transforming the ways in which new value is being created. Moreover, the Industrial Internet of Things is transforming business models by moving from companies that make promises about products to companies that promise outcomes – a collaborative and interconnected world in which success hinges on how well you can integrate your organization as part of a complex ecosystem that will align itself around outcomes and innovation. This allows manufacturers the opportunity to discover the metrics, or measures of value, by which their customers define success and create new customer experiences. It also enables new, high margin service opportunities.
Order/Production of One – In today's customer experience economy, every order is different, which drives the need for uniquely customized machines on modular product platforms. Modular production brings the challenge of how to manage the production of one.
Growth Factors
Leading manufacturers understand that to continuously improve, grow and maintain their competitive edge, they must develop and deliver products faster. Ways to achieve this goal include:
Collaborate globally
Leverage smart components
Offer more diverse product lines
Optimize global and local production
Transform to a services business model
All companies need a single product backbone with up-to-date product data available across all group sites and all business units, for engineering, production and service –  one unique solution to engineer, collaborate, and produce fast anywhere.
A Technical Platform to Support Growth
How do manufacturers leverage these growth factors to achieve their objectives? They need:
A platform that provides efficient ways to find, examine and reuse valuable IP and significantly reduce design time.
Better ways to collaborate, helping to foster innovation which results in better products and more sales.
Reduced complexity, to improve business agility to capitalize on new opportunities and improve time to market.
Ability to validate products and experiences virtually, reducing the cost of physical prototypes
To keep you current CAD system, protecting your investment while taking your business into the experience economy to achieve sustainable growth.
Digital Transformation with the 3DEXPERIENCE Platform
The 3DEXPERIENCE platform provides software solutions for every organization in your company – from engineering to marketing to sales – to help the value creation process to create differentiating consumer experiences.
With a single, easy-to-use interface, it powers industry solution experiences – based on 3D design, analysis, simulation, and intelligence software in a collaborative, interactive environment.
3DEXPERIENCE is an open platform with:
Model connectors to major design and office tools
Process connectors to other PLM systems
Data connectors providing access to legacy data
Function and capability is organized by industry, offered as solution experiences.For industrial equipment, the solution experience is Single Source for Speed.
Single Source for Speed
Single Source for Speed is the product backbone in the 3DEXPERIENCE platform, enabling the creation of tailored products in record speed across the entire organization, providing multi-disciplinary design capabilities throughout the product lifecycle and accelerating product and process development seamlessly.
It is comprised of a set of processes and capabilities that provide:
A unique and global data source
The ability to manage projects across all enterprise disciplines
Early simulation to guarantee performance
The means to share and protect intellectual property
Optimized production engineering
This solution does not have to be implemented in its entirety, but can be phased in, addressing the highest impact need for your company.
Single Source for Speed is available on premise or in the cloud, both providing the ease of use and power of the 3DEXPERIENCE platform.
Are you ready to improve your competitive edge, enhance customer experiences, improve time to market and reduce costs? Contact us for a consultation and onsite workshop.