By Ilan Madjar, Partner, xLM Solutions
"A job well begun is half done," goes the saying. To begin a job well, you must educate yourself by researching relevant information for proper planning. I'd like to share a few things we've learned based on our experiences with PLM implementations in the mid-market segment. Whether you are an end customer or an implementer, you can learn from our experience that will help you do the due diligence before implementing PLM, and insure a successful implementation.
Let's take a quick look at the definition of "mid-market," according to xLM Solutions. We prefer to define mid-market based on the characteristics of the implementation, and not on the company's size or revenue. We look at the number of users, the scope of the implementation, the different functionality being implemented and the size of the team, both internal and external, conducting the implementation. For instance, a mega-company that uses the system in a small division would constitute a mid-market implementation, by my definition. Correspondingly, a large company migrating out of a PDM system to PLM (enterprise system) but maintaining the existing functionality and support team, would also be considered a mid-market implementation.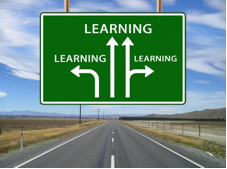 Often times, the primary purpose of moving to a PLM enterprise system means breaking that "PDM" paradigm and going to the next level in PLM maturity. Users need to be mindful of the fact that as with any change, it sometimes goes slowly, with the first step PLM implementation mimicking current functionality and from there it grows over time into more functionality and ultimately the user enjoys the full benefit from its capabilities.
So, what should you consider before beginning your project?
Mid-market customers have a smaller staff to run the entire implementation. We educate our clients that PLM is an enterprise system, and though it brings significant improvement to business operations, it also requires regular maintenance and a team with the requisite skills to manage it. The dedicated system administrators– who often are former CAD administrators with a legacy PDM system – require proper training to manage the PLM enterprise implementation. Even before beginning, we insist on the importance of having a well-trained staff so that management can factor this in their budget, project management and overall plan.

Therefore, considering and communicating the staffing needs to upper management before beginning the project is important.

Many mid-market customers have Microsoft Windows-oriented technologies, like IIS for the web server and Microsoft SQL for the database. However, with some of the large-based PLM systems, their backed technology is based on a J2EE (Java 2 Enterprise Edition) architecture. Moreover, additional technologies may come into play beyond the basic application server and database. For larger users with many concurrent users, the configuration and support proxy servers and/or load balancing may be required to insure the proper performance of the system. Having said that, it is also important to note that since the large systems are not always dependent on Microsoft technology, companies have the option of implementing other non-Microsoft technologies around databases such as Oracle or other operating systems like Linux.

We counsel our clients about the importance of having professionals who can support such technologies, if applicable. We assist them with identifying the software requirements to ensure that they adopt the right skills.
Mid-market customers often have smaller budgets. As expected, the decision makers expect a well-scoped, smaller and shorter implementation with timely deliveries to ensure that the project is on time and on budget. It is critical to be cognizant of these needs and stay focused while working with customers. The value of the PLM is magnified when it is used and approached as an enterprise system with multiple components and disciplines, all collaborating and accessible through one platform, rather than as separate modules each dealing with its own data set and processes. It is not a PDM or a requirements management specific module replacement and should be looked at from a more holistic way.

With a PLM, ROI is actually realized after connecting the different dots (projects and modules) rather than comparing each project, module or component in the system to the way it worked before.
In short, a successful implementation partner is the one who not only understands the customer's project goals, but can also educate the customer on the post-implementation needs for maximizing the investment. In our next post, we will take a look at key aspects to avoid while considering a PLM implementation in the mid-market segment.
Leave us a comment or contact us if you'd like to share your experiences and tips.