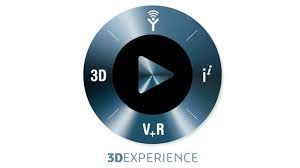 At xLM Solutions, we are frequently called upon by manufacturers to implement the 3DEXPERIENCE platform. Over the years, we have developed a core set of 3DEXPERIENCE implementation best practices which we summarize here.
The Dassault Systèmes 3DEXPERIENCE platform provides software solutions for all aspects of your enterprise, from engineering, design and simulation to marketing and sales. It aids the value creation process with a single, easy-to-use interface. It powers 3D design, analysis, and simulation in a collaborative and interactive environment.
The 3DEXPERIENCE platform delivers industry leading applications:
CATIA for product design and engineering.
ENOVIA for state-of-the-art collaboration to manage business experiences.
SIMULIA for best-in-class simulation to accelerate the evaluation of the performance, reliability, and safety of materials and products before committing to physical prototypes.
DELMIA to drive manufacturing innovation and efficiency by planning, simulating, and modeling global production processes. It allows manufacturers to virtually experience their entire factory production from the impact of design to determining how to meet global demand.
3DEXPERIENCE Implementation Best Practices
Based on hundreds of engagements, xLM Solutions has gained deep experience and a broad depth of expertise in 3DEXPERIENCE implementation best practices. The first step in a successful implementation is to fully understand and set the scope of the implementation. This includes outlining all expectations, understanding which roles and apps will be implemented and selecting either an agile or a waterfall approach to implementation. A waterfall methodology is more of a traditional and sequential approach, moving from phase to phase. An agile approach is a more accelerated methodology using incremental, iterative work sequences that are commonly known as sprints. Regardless of implementation methodology, xLM Solutions recommends a phased approach to achieve the best results.
As project teams begin the implementation process, it's essential to define the project governance structure. This includes an inventory of dedicated project management resources and business analysts, the setting of expectations with the user community and with management and defining the role of IT.
Project Assessment
Working with the identified stakeholders and following 3DEXPERIENCE implementation best practices, it's important to perform an initial assessment of all possible phases of the project. This involves mapping project requirements to available functionality and determining if any customizations are required. Learn more about customizations and configurations in our blog Configure or Customize Your 3DEXPERIENCE Platform for Increased ROI.
The team needs to consider licensing requirements. Right from the start, the project team must plan for a data migration step in the process, which has specific time and resource requirements.
Project Execution
In general, the steps for project execution follow this basic roadmap that leads to the Go Live:
Server installation with an infrastructure assessment of the modules, number of users, different locations, etc.
Core team training
Configuration
Integration
Data migration
User acceptance testing
Go Live
The Importance of a Well-Planned Data Migration
No list of 3DEXPERIENCE implementation best practices would be complete without a full description of data migration steps and issues. It is such a critical step that we have devoted numerous blog posts and white papers to the topic. See our Migrating to ENOVIA V6 white paper and Migrating Data to the 3DEXPERIENCE Platform blog.
A summary of the steps involved in a data migration process include:
Determine nature and location of legacy data – Is it file- or folder-based, is it located in databases or vaults, is there a hard copy of the data, e.g., aperture cards, what types of data is involved? CAD with internal links? Office data? Meta-data?
Anticipate data access issues – Are all data sources available? Is there access to third-party systems? Is there any missing data? Does the project need additional data experts?
Create mapping rules – Identify workspace/folder structure. Conduct attributes mapping and state mapping. Devise revision conformity rules. Conduct type mapping. Create mapping logic.
Schedule and plan for data volume and load time – Schedule downtime for data loading. Create cut-over plan.
During the data migration, the data will need clean-up activities to eliminate:
Duplicated part numbers per file
Duplicated file names
Duplicated files with different names
Missing or incorrect file attributes
Missing or incorrect file associations or links
File revision not current
Non-current parts in current assemblies
Non-compliance revision/versioning scheme
Missing mandatory attributes in source system
The experts at xLM Solutions have extensive experience in successful data migration projects and are knowledgeable of the various utilities available for data clean-up.
Due Diligence and Testing
3DEXPERIENCE implementation best practices require significant due diligence and testing as teams install and test 3DEXPERIENCE out of the box, including creating a cut-over plan and a working process in place for the duration of the cut-over plan. Setting up a test environment for the new solution involves running two to four test cycles as needed based on the volume of data and designing a data validation process. These steps lead to the production roll-out planning while setting expectations for all users, followed by the final production data migration. Testing at every step is essential.
Conclusion
With proper planning and testing, implementing and migrating data to 3DX can go smoothly. We caution that the "devil is in the details" and the better prepared you are ahead of time, understanding requirements, data sets, limitations and the technology being used, the better the 3DEXPERIENCE implementation will run. It is important to set the right expectations among users, knowing that most implementation and data migration projects are accomplished in a relatively straightforward manner.