xLM Solutions is proud to celebrate its tenth anniversary this year. Started with an entrepreneurial spark, the company has faced many ups and downs, but through the tireless and sheer hard work of its founders and employees, it has become a highly successful business. Marc Young and Jon, founding partners, have worked together since 1998, gaining experience at various leading PLM companies. Ilan Madjar, managing partner, joined this dynamic duo shortly after. The team's rapport, technical knowledge, and the drive to start something on their own formed the cornerstones for xLM Solutions' start.
Marc muses, "We felt strongly that once we were untethered from the large company environment, we would be in a position to customize our relationships in a way that accommodated our customers' needs."
Talking about their humble beginnings, Marc confesses that they truly didn't know where their first customers would come from or how they would find them. "Like most entrepreneurs, we were naively confident," he continues. Their expert knowledge, strong work ethic and commitment to customer excellence, combined with a "can-do" attitude, opened doors for exciting opportunities. Inflow Technologies and Langen Packaging were among the first customers.
When the business started to take off really well, the company faced the economic downturn and recession. "As business slowed during the recession, we did experience a decrease in revenue. However, we were not affected to the point where we needed to initiate layoffs or drastically change our business model," explains Marc. xLM was smart and fortunate enough to have had a diverse set of customers in various industries which helped sustain the business.
"In addition, potential customers were forced to reduce personnel, often the PDM/PLM administrator. This created a need for our services to augment their deleted internal resources. When the companies eventually stabilized and started hiring again, we retained many of them as permanent customers. In some way, the recession was a net benefit to xLM," explains Marc.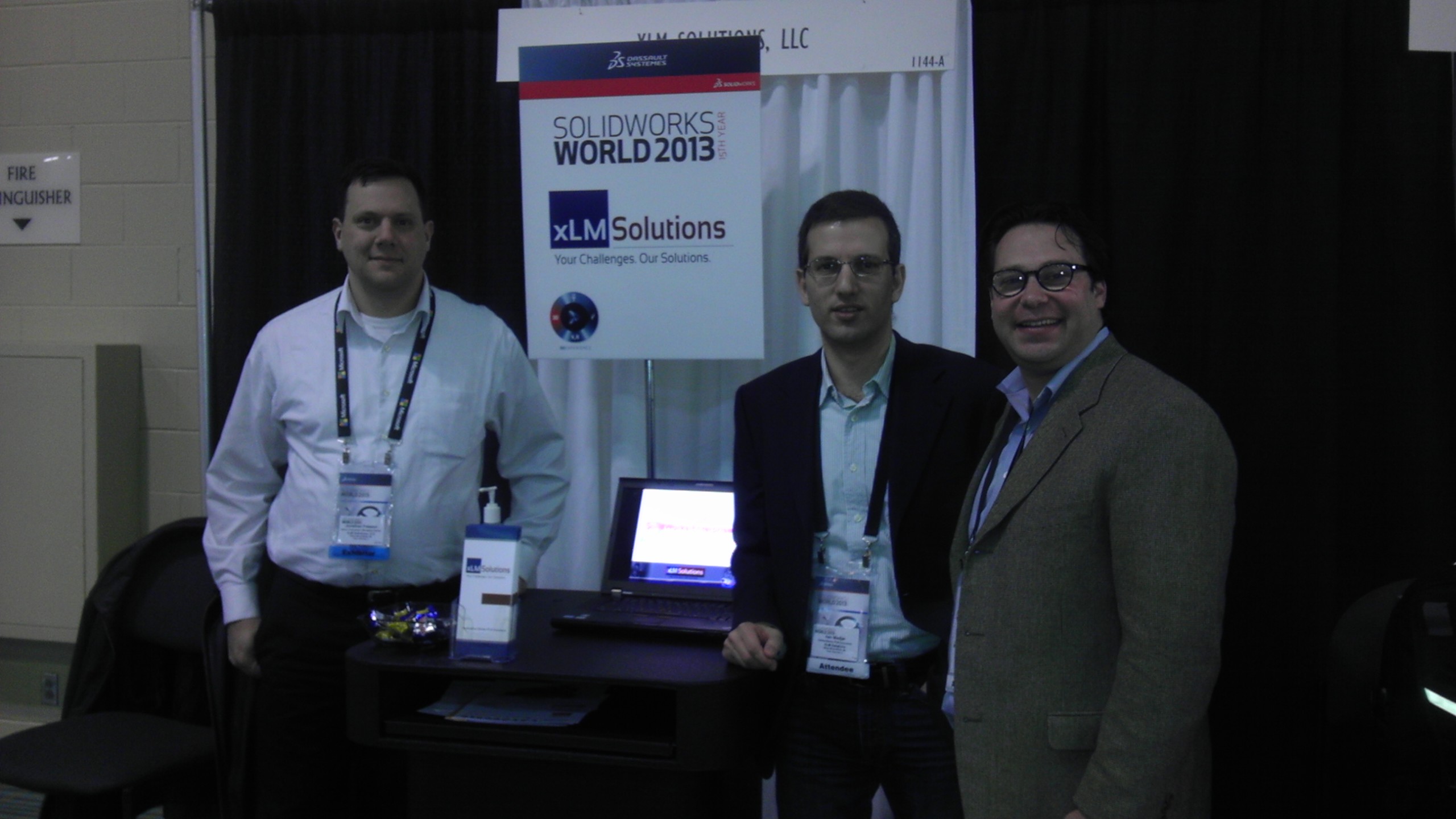 Throughout these ten years, xLM Solutions has placed emphasis on learning and working ahead of the curve. It has stayed at the forefront of new technologies and methodologies in the PLM industry. "Everything we do at xLM and all our strategic planning, first and foremost, considers the rapid changes in the technology and how this might affect our customers."
Looking forward, with its core values of service and customer satisfaction, the company is investing in people, partners, and technology to grow its business and expand its customer base in different industries. "Our customers trust the knowledge and counsel we provide them in solving their business needs. They value our partnership. This has been, and will continue to be, the driving force of our business."
The company and its employees take pride in working closely with their customers—as an extension of their internal teams. Speaking on behalf of his entire team, Marc continues, "We take joy in hearing not just about our customer's PLM issues and requirements, but their personal lives as well. Correspondingly, we share our stories with them. It is a rewarding and fulfilling experience."
With the success of ten years of experience backing them and looking ahead with lots of hope and enthusiasm, xLM is well positioned to grow its business at a tremendous pace.
What advice would they give to budding entrepreneurs?
"When we started, we really took a leap of faith. If we were starting out today, we would make every effort to attempt to secure a customer before jumping in with two feet. Having a customer assures you of, at least, some sort of revenue stream from day one," says Marc. "Also, do your homework up front. Analyze the industry and do a SWOT analysis. Finally, have the confidence to know that you will be providing value to your industry and that your services will be sought after. Don't let fear of the unknown inhibit your ambitions. You will never know if you do not try."