Paris is one of my favorite cities and I welcome every opportunity I have to visit, especially when doing so involves a visit to Dassault Systèmes' headquarters. The company's modern headquarters in the picturesque suburb of Vélizy-Villacoublay illustrates the beautiful things that can happen when old world meets new, and I feel the spirit of innovation all around me every time I step onto the campus.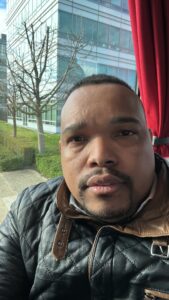 The site was the perfect place for the 2023 3DEXPERIENCE Collaborative Innovation User Conference, which I had the pleasure of attending on March 14 and 15.
Innovation Shines at the 3DEXPERIENCE User Conference
The two-day conference brought together the ENOVIA User Community and was a reunion of sorts for me. I had the opportunity to see many colleagues and friends I haven't seen in years, as well as many new faces, all while learning about innovative 3DEXPERIENCE implementations and the different ways the solution can support businesses ranging from startups to major enterprises.
Just as SOLIDWORKS World expanded to become 3DEXPERIENCE World, this two-day event felt like a natural evolution from ENOVIA user conferences of the past toward the future Dassault Systèmes is building with the 3DEXPERIENCE platform. The event also highlighted the NETVIBES information intelligence brand, the tools of which help users translate large amounts of business data into actionable insights. 
The conference drew more than 100 attendees from across Europe and other parts of the world and the many presentations from Dassault experts were nothing short of enlightening and inspiring. Most of the topics I was familiar with, but some were completely new and exciting. It was very interesting to learn more about the research and development that goes into creating the platform versus the finished product my team at xLM Europe helps our customers implement, integrate and customize.
If you were unable to attend the event and are interested in learning more, conference recordings are available within the ENOVIA User Community. 
NETVIBES Takes the 3DEXPERIENCE Platform to the Next Level
I've worked with ENOVIA SmarTeam for years and have a deep understanding of how it fits with CATIA, SIMULIA and other solutions within the 3DEXPERIENCE platform, but this conference delivered a new understanding of NETVIBES and I have to say that I'm impressed.
I often think of ENOVIA as a traditional System of Record solution, but the way 3DEXPERIENCE platform data is managed changes when NETVIBES is brought into the fold. NETVIBES pulls data from the platform and other sources in real time to create a data-driven layer that users can leverage to accelerate innovation and make informed business decisions.
As you likely know, xLM Europe, a subsidiary of xLM Solutions, was established in Toulouse, France, in 2021 and we were drawn to the area, in part, because it's a hub for aerospace and defense and industrial business. We've grown rapidly and have many customers in France, but are also proud to tailor our services to the wider European market. 
This blog post highlights some of our recent customer success stories in Europe, which include helping a "infrastructure/energy/materials" sector customer integrate 3DEXPERIENCE on premise and helping an industrial equipment manufacturer develop a digital twin. If you're considering a 3DEXPERIENCE project in 2023 or would like to learn more about what we're working on, please get in touch.
Although I've been working with the 3DEXPERIENCE platform and its solutions for years, there's always something new to learn with Dassault – and I wouldn't have it any other way. It's exciting to see the direction Dassault is moving in with the 3DEXPERIENCE platform and I look forward to more learning opportunities (and trips to cities like Paris) to engage the user community, learn from the experts and share my team's own experiences with the solution. 
Thank you, Dassault, for hosting another great conference and bringing our community together. Until next time, Saindou.